MBBS, FRACS | Neurosurgeon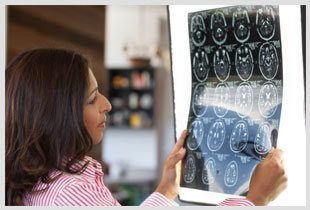 I was born in Colombo Sri Lanka and moved to Australia in 1984 after the civil war of 1983. My high school education was at Mercy college Chatswood.
I entered the Medical school at the University of Sydney in 1990. On graduation, my junior medical years were spent at Royal North Shore Hospital in Sydney.
My senior Neurosurgical training was obtained at Prince Of Wales Hospital (Randwick, Sydney), St Vincent's Hospital (Darlinghurst, Sydney) and Royal Prince Alfred Hospital (Camperdown, Sydney). I also returned to Sydney University for a year of research and to learn Neuropathology.
I completed my training and obtained my FRACS (Fellow of the Royal Australasian College of Surgeons) Diploma in 2006.
2007 was spent in Cambridge, UK where I focused on brain tumour and skull base surgery.
Why Neurosurgery?
For as long as I can remember have had a fascination for the complexity of the brain. When I was first introduced to Neurosurgery as a medical student, I was in awe. When I worked as a doctor in the field, I realized that my personality was completely suited to the job.
It was my dream and is my passion.
My Philosophy
Any ailment that threatens the essence if who we are, is the most frightening of all. I endeavor to be there for my patients, not only as a skilled surgeon in the operating room, but also to support them emotionally through this difficult time in their lives. I believe healing requires the skill and knowledge of the surgeon as well as the determination of the patient. We are therefore partners in this journey.