Administrative Assistant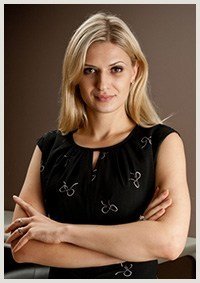 I hold a Master's Degree in Linguistics and began my career in that field. After meeting Dr Shivalingam three years ago I have discovered a sphere of work where I can have a much greater impact on well-being of others. Working with Dr Shivalingam has been the most enjoyable time of my career.
I am honoured to work in an environment where I can assist and support our patients and their families during a challenging time in their life.
I am a strong believer that doctor's skills combined with the latest scientific and technological achievements can have a very positive impact on our patients' lives. I work hard to ensure that every patient has positive experience with our practice.